Why the Kia Sorento is One of the Top Selling Vehicles at Carriage Kia Woodstock with Curtis Bonilla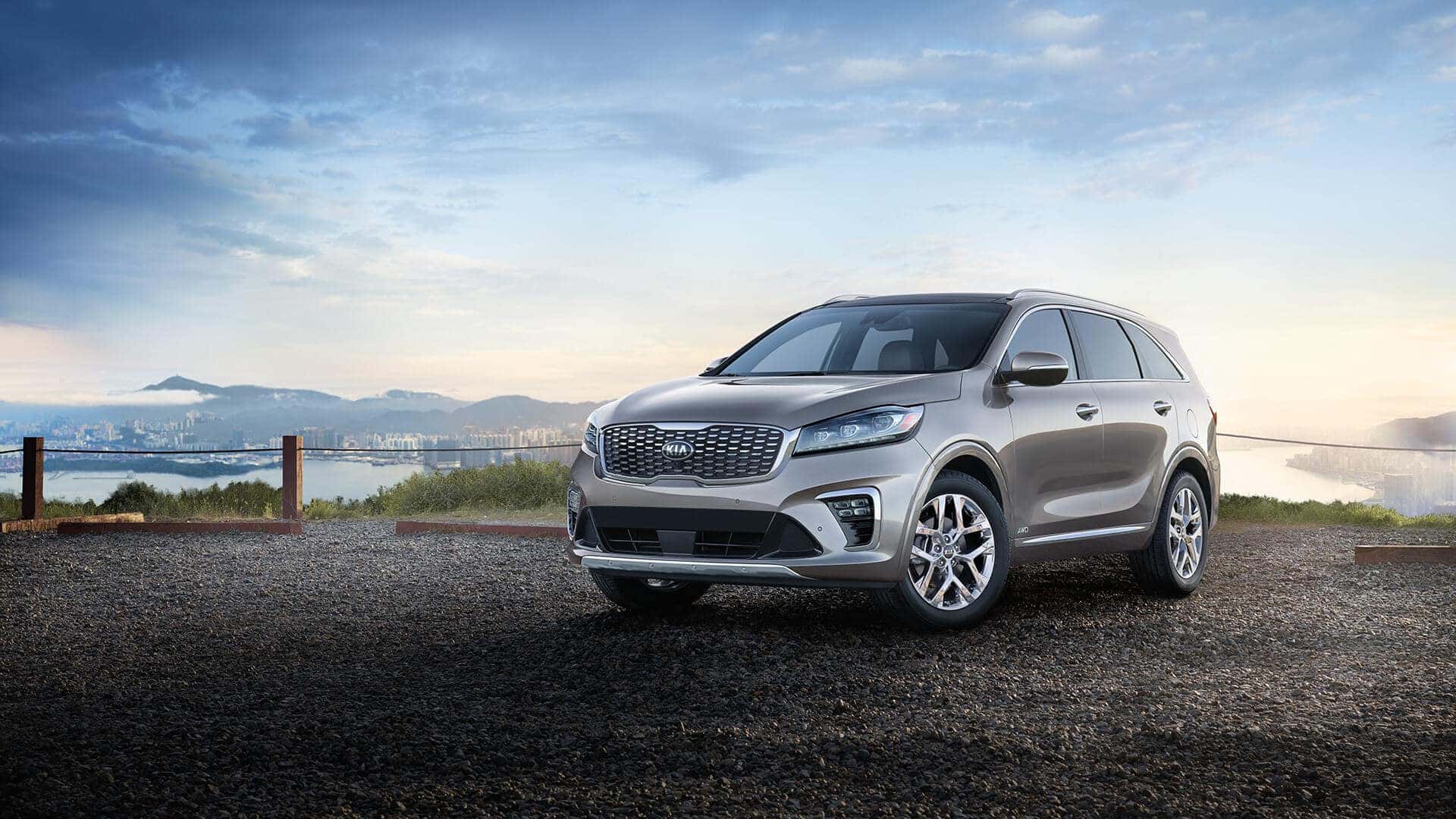 Everywhere you go you see the Kia Sorento. It's hard to not look and admire its style. But why is the Sorento one of the top selling vehicles from Carriage Kia of Woodstock? We sat down with sales representative Curtis Bonilla who gave us some insight as to why the Sorento is such a popular choice among families at all stages. 
About the 2019 Kia Sorento
When you compare the Kia Sorento to other vehicles in its class, Kia stands out for safety and quality for the price. Simply put, you get more for your money when you purchase a Kia Sorento. With outstanding safety features, comfort and technology, you really can't find another vehicle that compares for less. 
Questions with Curtis Bonilla, Carriage Kia of Woodstock Sales
1.Why is the Sorento such a good alternative to the Sportage?
The Kia Sorento has more space than the Sportage. With its standard third row seating opening up space for seven. 
It also gets better fuel economy. Its new 8-speed transmission adds 2 mpg combined since the 2018 V-6. Its new EPA rating is 19/26/22 mpg (city/highway/combined) if you have the FWD and for the AWD it's 19/24/21. In the 4-cylinder the ratings have gone up 1 mpg since 2018.  
Overall it has a more sophisticated style than the Sportage if you're comparing the EX trim packages. And given the space upgrade since 2018, it tends to be more comfortable for larger families. 
2. Why does the Sorento have so much power in "sport mode"? 
It affects its power by giving the Sorento enhanced throttle response, sharper transmission shifts and more intune steering and control
3. Who do you think the Sorento is best suited for?
EVERYONE! It is a very comfortable and spacious SUV with loads of functions and features that complement its performance and safety. Whether you're a family of two or seven, there is plenty of room in this modern SUV.
4. What stands out about the Sorento that makes it a value? 
The Sorento has the best fuel economy for its size. So if you're looking for something that is big enough for your lifestyle but still best on fuel, the Sorento is what you want to drive away with. Its quality and value make it the best third row SUV for the money. And, there are driver assist systems on multi trim levels.
5. What can be said for the Sorento in comparison to other SUVs in its class? 
You really can't beat the famous Kia top warranty of 10 year/100,000 miles. The pricing compared to its value makes the Sorento a win hands down. It gives the most unique driving experience and top safety assurance.
Here Are a Few Things That Really Stand Out On the 2019 Kia Sorento SX
Panoramic sunroof which extends from front to rear for awesome scenic drive views

Front and back seat warmers with coolers in the front

Steering wheel warmer

Built in GPS 

Equipped with Android Auto and Apple CarPlay so you can have a seamless voice activated life inside the cabin

Space, space and more space – third row offers extra seating while flat lay seats offer cargo space

Smart cruise control assist will brake when you're approaching a vehicle and speed up when you're passing one

Auto hold keeps you from rolling backwards when on a hill

Electronic parking brake

360 camera for front and back views on your LCD

Center lock differential button for extra traction 
It's no coincidence that you're seeing so many Kia Sorentos on the road. They are popular for a reason! Stop by Carriage Kia of Woodstock to learn more about the Kia Sorento and take one for a test drive so you can see for yourself why it's one of the top selling vehicles. 
About Us!
Carriage Kia Woodstock is a proud sponsor of the Woodstock Summer Concert Series. We are a family owned dealership who offers honest prices on one of America's most awarded auto brands. Come by and speak to someone from our knowledgeable staff who can make sure you get into the best vehicle for your lifestyle.