What Does Engine Oil Do?
The internal combustion engine in your vehicle has several metal components that move very quickly. If these parts were not lubricated, they would quickly become damaged due to friction. This is where engine oil comes in. It serves as a lubricant to protect these parts from damage.
Why Does Your Kia Need an Oil Change?
No matter how high in quality your engine's oil is, it will eventually degrade over time. As it does this, it will lose its viscosity, which in turn will make it less capable of keeping the various moving parts of your engine lubricated. It may be hard to notice at first, but even going a little too long between oil changes can decrease your engine's overall lifespan. If you go even longer, old oil may have immediate adverse effects, and your engine might be destroyed by friction.
Conventional, Semi-Synthetic & Full Synthetic Oil Change in Woodstock, GA
There seems to be a bit of confusion with the idea of using conventional or synthetic oil, or a blend, in older or newer vehicles. Certain marketing aspects for each have resulted in urban myths about how one or the other is best used. The fact is, one type of oil is better for your specific make and model because it is designed that way. Consider what the oil does; it lubricates and cools the friction of pistons firing sparks and oxygen to create the energy the engine produces. The tolerances engineered into the design determine whether to use a lighter or heavier weight oil. Modern materials used inside the engine block require less cleaning during oil changes. In turn, synthetic oils are designed to withstand the heat and pressure better than traditional fuels.
Conventional – Kia recommends conventional oil changes every 3,000 miles or 3 months
Semi-Synthetic – Kia recommends semi-synthetic oil changes every 6,000 miles or 6 months
Full Synthetic – Kia recommends full synthetic oil changes every 7,500 miles or 12 months
Note: As always, Carriage Kia of Woodstock recommends checking your model's owner's manual for guaranteed oil change recommendations.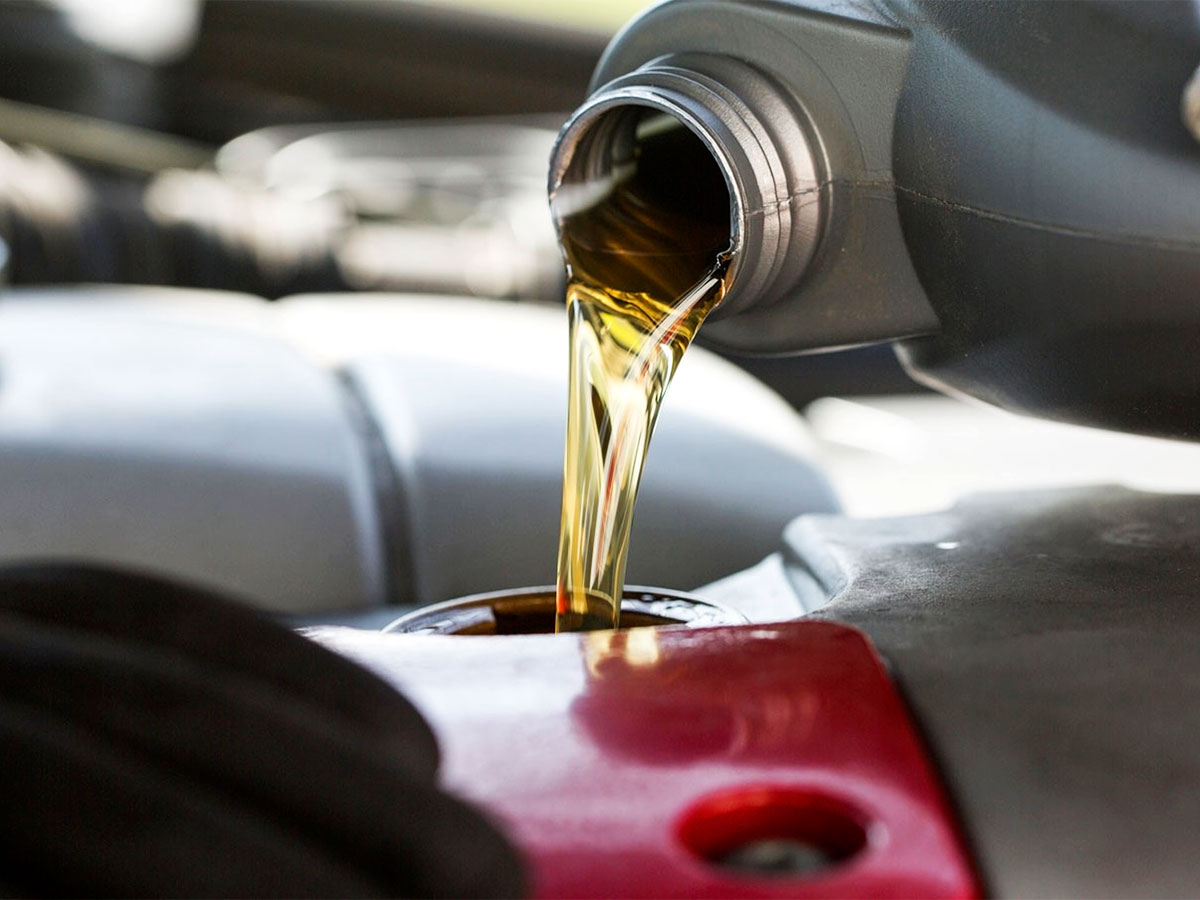 What Are Other Benefits of Changing Your Kia's Oil?
Of course, avoiding engine destruction is a good reason to have regular oil changes — but it's far from the only reason! Having fresh oil helps your vehicle in other ways, too. It makes things easier for the cooling system to keep the engine from overheating since a well-lubricated engine produces less heat from friction. Changing the oil regularly prevents sludge buildup, and it can make sure that you're getting the best possible gas mileage out of your vehicle.
Why Choose Carriage Kia of Woodstock for Oil Change Service?
There's no shortage of quick-lube oil change shops in Cherokee County, so why choose Carriage Kia of Woodstock? Unlike those other places, we employ Kia-certified experts who know your vehicle inside and out and who will treat it with the care it deserves. Our high-quality treatment includes the use of OEM oil filters and Kia-approved oil, so you can rest assured that your Kia is getting only the best. We also make sure that you stay comfortable while you wait for your oil change service. Our customer lounge is equipped with many impressive amenities, including complimentary snacks and a coffee bar with Starbucks coffee, free Wi-Fi, and so much more.
Types of Oil Changes Offered at Carriage Kia of Woodstock: